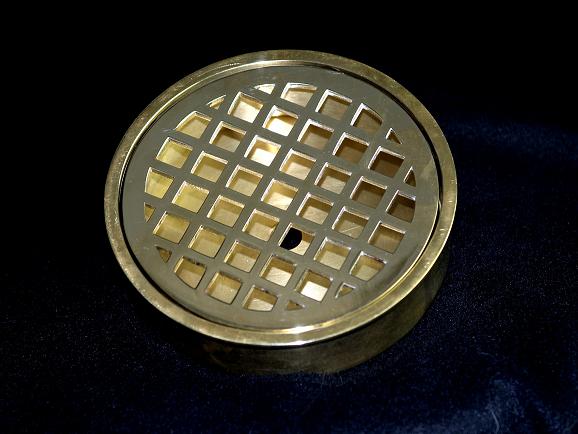 Bar Faucet Drain
Why is it that most of the manufacturer's of kitchen sink faucets do not make instant hot and cold faucets that match? Furthermore, the addition of the instant hot and cold faucet next to the main sink faucet can add to a cluttered appearance. Stone Standard has developed what we believe to be the first all metal (solid brass or solid stainless steel) drain specifically intended for an instant hot and cold faucet. The drain is about the size of a CD (5-9/16" in diameter) and allows for one-handed operation because the cup can be set on the drain grid.
Innner Grate Dimension: 5"
Outer Drain Dimension: 5-9/16"
Height: 1-3/8"